Login Casino to Conduct World Cup 2018 Conference
On November 30, 2017, Login Casino, the online gambling business magazine, will be conducting an important online conference – "World Cup 2018: prospects for Russian betting".
It will address the preparations for the 2018 FIFA World Cup Russia and the betting opportunities within the world-renowned football (soccer) competition.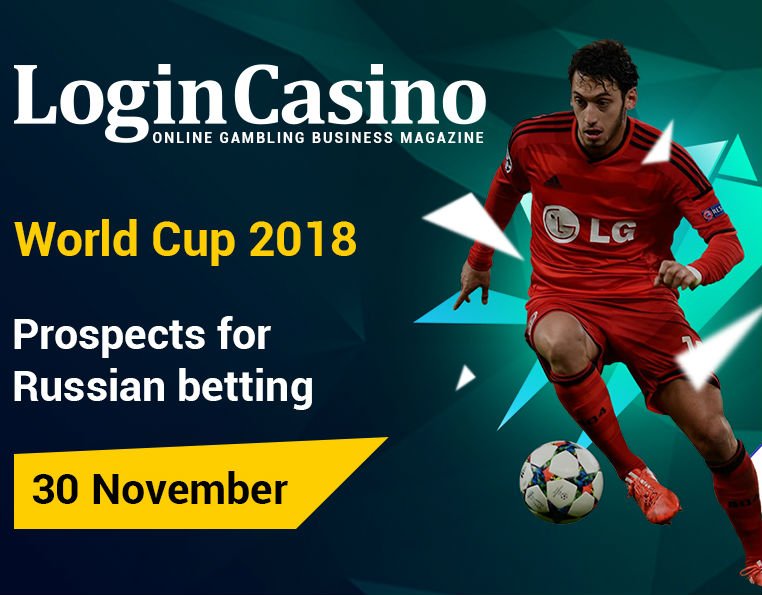 The conference will consider the major challenges Russian bookmakers face and the significant impact these challenges can have on the game experience of sports betting fans. Also, during the conference, the speakers will discuss the possibilities that are created for bookmaker companies by the FIFA World Cup 2018, which will be taking place this summer in Russia.
For bookmakers and players across the globe, the World Cup (the most prestigious and most-watched association football tournament in the world) is a very special time. It's when gambling excitement swells from the hopes and expectations of bettors wanting to win from the bets they place during the final tournament.
The Login Casino online conference intends to shed light on this and other particular World Cup issues in relation to how Russian bookmakers and their clients prepare for this event.
Many industry professionals expected to participate
The World Cup 2018: prospects for Russian betting conference will feature many participants, including bookmaker business representatives, profile experts, marketers, lawyers, online magazines, developers, officials and commentators. What's more, participation in the event is free, so anyone interested in sports events and betting on these events is welcome to take part.
The online event, which will be broadcasted out on November 30 on the territory of the CIS countries and Europe, will include multiple presentations by speakers. That said, a key part of the conference will be the questions conference participants ask the speakers.
Although participation is free to the Login Casino event, the number of places is limited. If you'd like to take part, be sure to sign up as soon as possible.