Gold Coast Hotel & Casino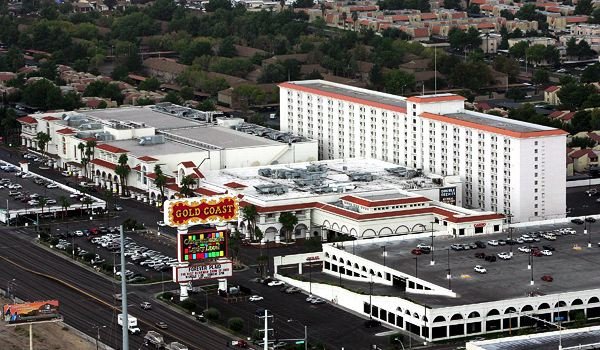 4000 West Flamingo Road

Las Vegas

United States (US)

Baccarat, Bingo, Blackjack, Craps, Keno, Poker, Roulette, Slot, Video Poker
You may remember the Gold Coast Hotel and Casino from its cameo appearance in the 1996 cult classic film, Mars Attacks, though this famous Hotel and Casino has a lot to offer whether you're a fan of the film or not.
With nearly 30 years of operation under its belt and numerous awards for excellence on everything from rooms to dining to games, this is one Las Vegas Hotel and Casino that will not disappoint. While Gold Coast is located a short mile from the Las Vegas Strip and offers a free shuttle service to both The Strip and The Orleans, there is plenty to do without ever leaving the resort. With the largest Bingo room in the entire state and over 2,000 machines and tables, there is no shortage of gaming options here. Catch a show at the Gold Coast Showroom or enjoy a game of bowling at the Bowling Arena. Chow down at your choice of four award-winning restaurants or pick up a quick bite from one of the other eateries in the hotel.
The Gold Coast Hotel and Casino has something for everyone to enjoy, from its convenient location to its world-class service and amenities.