Discover the path to land-based and online women gambling jobs.
The gambling industry employs millions of people worldwide. According to "Gaming Careers: Gateway to the Middle Class" - a report from Oxford Economics for the American Gaming Association (AGA) - in the United States alone, there are over 200 types of jobs at hundreds of casinos across 40 US states. Furthermore, the industry reportedly contributes $240 billion to the country's economy and supports an estimated 1.7 million jobs, with an additional 62,000+ well-paying jobs excepted to be added over the next ten years.
Until 1972, most of the casino employees in Las Vegas were men. Today, the reality is much different. Not just Las Vegas, but across the country, casinos now hire about an equal number of men and women. In fact, the Oxford Economic report states that "few industries employ as diverse a workforce as gaming." Approximately 48% - almost half – of the workface is made up of women and 45% are minorities. Both of these statistics are higher than the national average.
Other interesting findings from the report include over one third of the gaming workforce is comprised of millennials (individuals under the age of 30) and more than 20% of gaming employees who remain in the industry continue to evolve their education and obtain a degree. Additionally, the industry pays many of its workers well, with dealers and cage workers making an average yearly salary of $47,000 (including tips), and management and administrative positions providing an annual $54,000 salary on average.
The Gambling Industry by Gender Report from Oxford Economics for the American Gaming Association (AGA)

48% Women

52% Men
What's more, a "Survey of Attitudes of Casino Industry Employees" released by the AGA revealed that the vast majority of casino industry employees have a very positive attitude toward their job and workplace. In fact, many of the industry's employees view their jobs as being open doors of opportunity, enabling them to thrive in more than one aspect of their lives.
In essence, an incredible 86% of casino industry employees are satisfied with their jobs and this satisfaction is quite unanimous among the different demographics of employees. For instance, 85% of men and 88% of women are currently satisfied with their jobs.
Beth Deighan, President of Casino Careers, LLC & Gaming Hospitality Executive Placement adds more information on the changed status of women in the industry: "When our company opened in 1998, the gaming industry in the US was primarily in Las Vegas and Atlantic City. In the past 20 years, the gaming industry has grown tremendously, due to an expansion of new US and international jurisdictions, Native American Gaming, and online gaming. The many new opportunities have led to a significant increase in women in gaming.
As of today, the resumes in our Casino Careers database represent 55% male and 45% females. Between 1998 - 2005, only approximately 28% of our database was comprised of female candidates."
However, there is a small catch. The number of Casino careers for women in managerial and leadership positions is still very low compared to that for men, which has to make you wonder: Is there a glass ceiling for women within the casino industry workplace? Some casino records say "yes".
Take Donald Trump's casino records, for example. Although he has often stated that he has hired plenty of women executives, according to an article from the non-profit news organization Mother Jones, his casino records contradict his statement by revealing that there have been very few women in senior roles in his casino business.
According to the Mother Jones article, reports filed from 1996 – 2008 with the Securities and Exchange Commission for Trump Hotel and Casino Resorts (THCR) and Trump Entertainment Resorts (TER), revealed that there were 59 executives (not including Trump). Of these 59 identified executives, only 6 were women, a mere 10% of the total. Moreover, none of these women served on the board of directors for the TER or THCR.
"I just don't think there were that many women that went into gaming," commented H. Steven Norton, who has both experience working and consulting for the gaming industry.
Where to Start
Nancy Ballenger joined the Isle of Capri Casinos over two decades ago in a basic entry level position. Today, after holding several managerial positions within the company, she has successfully ascended to prestigious Vice President's post. Here are some of the entry level jobs that women can choose from to enter the gambling industry:
Cashier
The casino cashier position is also known as cage worker. A casino cashier must be highly organized, aware and responsible as the job requires handling large sums of money. Previous experience in some kind of a cashier or accounting job can help improve your chances of getting hired by the casino for this position. The workers are usually offered minimum wages initially but potential for growth is high.
Dealer
To be hired as a dealer in any reputed course, you will first need to complete a formal training course in dealing. It is absolutely necessary to be trained in the rules of the chosen game, and relevant regulations applicable in the particular state. Most courses take an average of 8 weeks to complete.
Casino Hostess
Of all the types of jobs in a casino for women, this may be the most competitive one. It mainly involves ensuring that guests of the casino have a great time and return repeatedly. This is usually achieved by giving out free passes, comps and extra perks. It is typically a low-stress job. Previous experience in event management and customer service can come in handy while trying for this position.
Valet Parking Attendant
Most casinos offer valet parking assistance to their guests. If you have a valid driving license and can operate various vehicle types with ease, this job is for you. Usually, casinos don't expect more than a high school diploma for this position.
Floor Worker
This is a wide term that includes several positions like security guard, bar tender, custodian or slot attendant. A floor worker is required to be on her feet at the casino's main gambling floor, including the tables and slot machines. Most reputed casinos will require floor attendants to sport a uniform and maintain a clean look. Great communication skills are a must to excel at this job.
Pantry Worker
A pantry worker is not a part of the casino's core operations but helps prepare food served at the restaurant in the casino. While cooking is a major part of the job, other responsibilities include cleaning, cutting, chopping and storing. Wags offered initially are relatively low compared to other positions.
Online Opportunities
With the advent of virtual casinos, online casino jobs for women are many. The pay is largely determined by the role and the reputation of the casino. Some of the roles you can find include game developer, B2B and B2C marketing roles, UI/UX designer, etc. In fact, the discrimination between men and women for any kind of online casino jobs is almost nil.
Recognizing Women in the Industry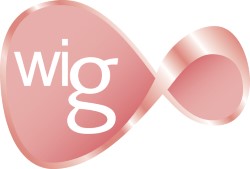 The 'Women in Gaming' awards is an exclusive networking event aimed at recognizing the milestones created by women.. It also promotes healthy discussions, involving both men and women, about bridging the gender gap in the gaming business, and the best practices to be followed by the industry to promote women in equal measure as men.
Some of the award categories include Excellence in Customer Service, Innovator of the Year, Hidden Talent of the Year, Sales Manager of the Year, Marketing Excellence, Leader of the Year, and Industry Pride of the Year.
Conclusion
There is no doubt that this is a great time for women to enter the gambling industry and spread their wings. Not only are there plenty of available casino jobs for women today, but the chances of being recognized are also pretty high, thanks to the efforts of organizations like Global Gaming Women.