What to Wear in Vegas – Las Vegas Dress Code
Interested in visiting the fabulous Las Vegas? Whether placing bets on the Strip or hitting the dance floor in the any Vegas nightclub, make sure you know how to dress in Vegas with the VegasMaster guide, What to Wear in Vegas according to the Las Vegas Dress Code.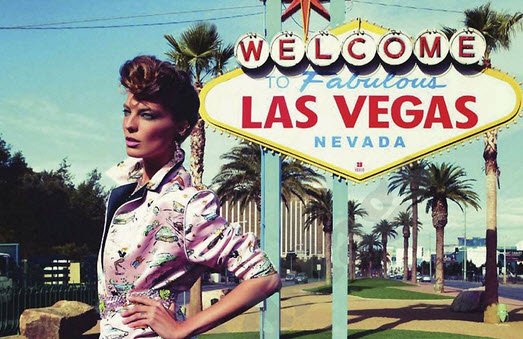 When it comes to Las Vegas fashion, anything goes. Walking around the Strip you will see all kinds of outfits: showgirls in full costume, Elvis impersonators dressed like the king, and everything in between. Before you start packing for your trip to Sin City, consider the types of activities you're planning to take part in. Will you spend the nights out partying at all the best clubs in town? Do you plan on placing bets in the casino in the evenings? How about checking out one of the many five-star restaurants on the Strip? Bring along different types of Vegas attire that are appropriate for the activities you have planned.
Before sight-seeing in Sin City, check out some Mind-blowing Facts about Las Vegas.
What to Wear in Las Vegas by Day
The Las Vegas climate heats up during the day, so visitors should dress accordingly. During summer months, the weather feels hot and dry. Temperatures can rise above 110° F (38° C), so travelers should remember to pack lighter clothing such as short sleeve shirts, tank tops, shorts, and skirts. On average, Las Vegas experiences 310 sunny days each year, so don't forget to pack sunglasses and sunscreen.
In general, people dress casually on the Strip. Vegas visitors will fit in just fine sporting casual clothes like cut-offs, tank tops, flip flops, shorts, and t-shirts at most places other than fancy restaurants and nightclubs. The same rules generally apply within the casinos. Gamblers can wear comfortable and casual clothing when playing slots or table games. However, people in exclusive gambling areas need to wear more formal clothing like Armani suits and designer dresses.
Prepare to walk. Ladies, skip the heels and opt for a pair of flats or cute sandals during the daytime. Comfortable shoes will make all the difference when exploring sites on the Strip.
Of course, don't forget to bring a bathing suit. The Las Vegas desert climate means pool parties during the spring and summer. Every major hotel in Vegas has a pool available for guests, some of which also contain pool clubs. Vegas pool clubs attract people from far and wide. They're filled with beautiful people, lots of drinks, top DJs and celebrities, all with minimal clothing required.
Temperatures get a bit chilly in the evenings starting between late October through early April. If you plan to visit during the fall and winter months, make sure to pack some warmer clothes like long pants, sweaters and jackets to wear at night. Also pack a cover up or shrug to bring along because sometimes the casinos crank up the AC.
What to Wear in Vegas by Night
The temperature might cool down at night, but the parties start heating up after sundown. Again, choose clothing based on your particular plans for the evening. When it comes to Vegas night club dress codes, most places hold similar standards. Some of the hottest clubs do not allow certain attire and will decline guests who try to enter wearing things such as baggy jeans, jerseys, cut offs, sneakers, or shorts.
Read more about Mega-Clubs in Vegas for a perfect night out in Sin City.
Glitz and glam fit in perfectly with the Vegas dress code. Ladies can rock some heels with a cocktail dress or halter top paired with jeans. Classic black or sparkly, metallic colors such as gold, silver, or gunmetal make great options. Keep it sexy and fun!
Men should keep it classy with a fitted button up paired with a nice pair of slacks or jeans and avoid sloppy, dive bar apparel. Out at bars and clubs, men can wear a wide range of clothing from business casual to more formal suits. Pairing a sports jacket with casual pants or jeans never fails.
Even the best restaurants don't require jackets or suits, so avoid overdressing. While fine dining establishments in Vegas recommend wearing formal clothing, these places generally do not enforce the dress code. We suggest using common sense when eating out and wear clothing based on the atmosphere of the restaurant you're visiting.
Packing for Vegas
Packing for a trip to Las Vegas could get a bit overwhelming. You should pack different items depending on your reason for visiting the city. Are you going for a leisurely weekend? Are you taking a business trip? What about a bachelor or bachelorette party? Consider the reason you're going and use the lists below to get your packing started on the right track.
Leisurely Visit
With 40 million visitors each year, Las Vegas is one of the top tourist destinations in the country. If you're planning a getaway to Sin City, here are some items you won't want to forget:
Comfortable Shoes
Sandals/Flip Flops
Bathing Suit
Jeans/Pants
Shorts
Sweater/Jacket/Shawl
Dress (for women)
Suit Jacket (for men)
Business Trip
More than six million people attend business conventions in Vegas every year. If you happen to be one of them, here's a list of the most important things you should remember to take with you:
Comfortable Shoes
Suit
Casual Outfit
Convention or business itinerary
Address and phone numbers for the places you plan to visit
Copies of important paperwork like reservations or registrations
Bachelor/Bachelorette Party
On average, 120,000 marriage ceremonies take place in Las Vegas every year and there are even more Bachelor and Bachelorette parties held there. If you're planning a special trip like this, here are some items you won't want to forget:
Comfortable Shoes
Dress Shoes
Party Outfit
Casual Outfit
Bathing Suit and Cover-Up
Extra Items
No matter what you're visiting Vegas for, here are some important items you should consider taking along with you:
An extra suitcase for shopping
Sunscreen if you're visiting in summer
IDs – you'll need these everywhere you go
Small change for tipping, betting and playing slots
No matter what you're going for, when you're packing for a trip to Las Vegas, you should always bring a combination of casual clothing and dressy clothing. If you're going for a business trip, you should bring a nice suit to impress, and if you're going for a party you should bring your best party outfit. You should also have comfortable shoes with you at all times because you'll likely be spending a lot of time on your feet exploring the sites and wandering around the casinos.
Las Vegas Shopping
Don't forget that you can always go out shopping for new threads once you arrive. Vegas has all kinds of shopping available no matter the budget. The Forum Shops at Caesars Palace has 160 high-end boutiques that include designer brands such as Versace, Dolce & Gabbana, Burberry, and Louis Vuitton as well as more affordable favorites like H&M and Nike.
At the end of the day, anything goes when it comes to Vegas dress code. So whether you prefer flashy designer clothes or casual cool, wear what feels right for you. The most important thing is that you're comfortable in your clothes in order to have the best time on a Vegas vacation.
So now that you've gotten all your outfits lined up, plan the perfect vacation to Sin City in the Las Vegas Must Do List.